so last night I did a massive wash of our sheets, towels, clothes, etc. When I went to work out this morning I realized the clothes were still a little wet in the dryer but I threw on my sports bra anyways and still worked out. What? I can't believe I am actually keeping up with this (also note to self: buy more than 1 sports bra)
in wedding news:
- in the midst of finding cheap cute bridesmaid dresses (like
this one
or
this one
or
this one
...)
- selecting some crafty stuff to order on payday for centerpieces (basically buying
this entire site
)
- using my flower punches ( definetly given their size I will have to supplement with bigger flowers but I think I can still use them in conjunction with flowers like
this
:
(image via marthstewartweddings)
-still waiting to hear back from hotel...how long do I wait? I get so nervous to seem bridezilla-ish
- also um how gorgeous is
this hairpiece
from Anthropologie (also in white!)?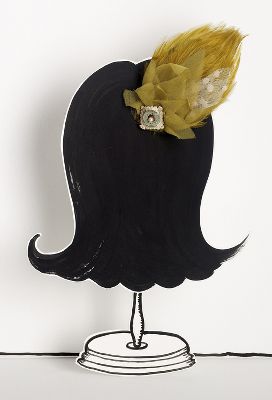 even though I already have a fascinator maybe I can buy it and just wear it around on sweatpants Saturdays!