So I had a nightmare this weekend that it was my wedding day and of course everything was going wrong. I tried on my dress and it was see through and for some reason I had invested in this zebra print corset number ( which actually sounds pretty cool as I type this but not for a see through wedding dress). I had also forgot to finalize details with all the vendors so no one showed up. I was panicking getting ready and grabbing flowers at my mom's house. I kept telling Ry " oh my god we're going to miss it" and he kept saying "Don't worry we're going to be fine" and we did miss it.
Jeeeeez, those are the last dreams I need to be having right now. Do you guys have similiar night terrors???
On a less scary wedding note, I love this!!!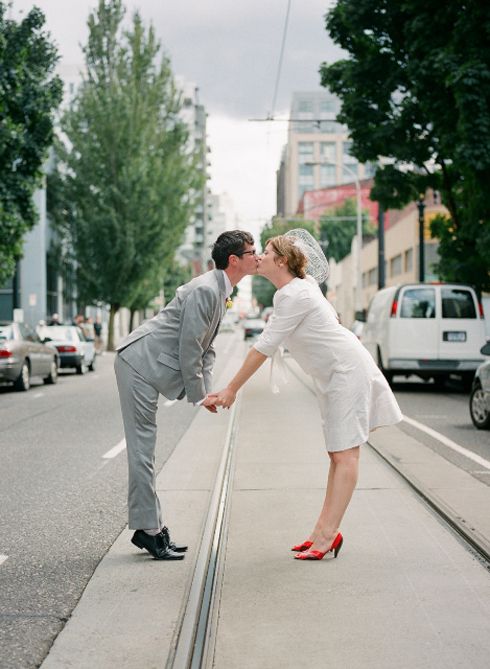 (image via the cutest wedding on snippet & ink...more
here
)